Change Your Resume|Change Your Life
That's Your Competitors in use?

20 Free Professional Resume Templates

Create in 1 minute
Send with Professional Resume
A professional resume is an advertisement.
It advertises you, your unique skills and qualifications, and it stresses the benefits you have to offer.
You will
Online Resume Generator
- Add Ready-Made Content on Resume Form
- Download or Print Out for Any Applications
- Unlimited Editing and Downloading
- Need No Experience & Skills
Professional Resume Layouts from HR Experts
The following are the main sections that are able to be included:
1) Basic Information
2) Skills
3) Education
4) Experience
5) Portfolio
6) Expertise
7) Languages
8) Honors & Awards
Why a Professional Resume is very important?
Important for Candidates to understand the recruitment process
Online Recruitment
Add WeJob to Home Screen|To get notifications from Employers
Find the one that's right for you.
A better career is out there. We'll help you find it. We're your first step to becoming everything you want to be.
WeJob小程式
更多不同工種職位|微信掃描QR Code
Career Tips
Be with You
Hirers are busy folks who can't afford to waste any time trying to figure out what your career goals are. They won't take the time to do this; they'll just move on to the next resume. To write a resume that conveys the experience, skills and training that best serve your overall professional aspirations.
Great Career Goals
Companies fill or create positions because they have problems they want to solve. So prepare for an interview by identifying the problems hinted at in the job ad, and then preparing examples of how you'll solve those problems, and how you've solved similar problems in the past. - But they want a smart solver.
Be a Good Learner
Your interviewer knows this answer is nonsense. So how do you answer the ``what's your biggest weakness`` question? Choose something not directly related to the job you're applying for that you've made positive efforts to improve.
My biggest weakness is that I work too hard
It's not a literal question. It is not time to talk about what you love. Don't tell your life story. Answer the question as honestly as you can and nothing can go wrong. Just make sure that what you say will promote yourself and display you in good light.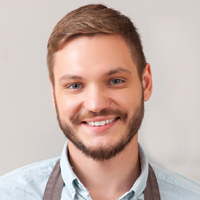 How to answer the 'Tell me about yourself' question
Our Shares
See who's hiring in your area. Find a job close to home.
Companies fill or create positions because they have...

Read Articles

Your interviewer knows this answer is nonsense. So...

Read Articles